iPhone Monitoring in 3 Easy Steps
Sign up free
Sign up for a TeenSafe account free. Use your email address as username.
Verify the iCloud Credentials
Verify iCloud username and password of the target iPhone.
Monitor Your Kids
Keep a tab on your kids' activity from any web browser.
View Our Pricing Here >>
TeenSafe- The Answer to All Parents' Needs
Set Usage Limits for Your Children
Children use phones for 9-10 hours every day. This is like working on a full-time stressful job. Use TeenSafe to view their screen time, set limits for maximum phone usage.
Keep Your Kids Safe
Internet is fun, but also dangerous for a child. There are online scams, cyber crime, cyber bullying, and what not. Keep your child safe from all these perils by keeping a tab on their internet activities. Ensure your child's safety even when you are away by using TeenSafe.
Help Them Grow
With TeenSafe, you can learn about what your child's interests are. After all, there is not everything that they share with you. Once you understand their personality well, you can help them in nurturing and growing their interests and weed out the bad habits.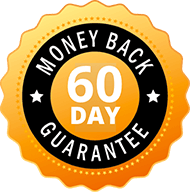 Get started now
Safeguard your loved. Monitor remotely and discreetly. 60-day money back guarantee.