Spy on an iPhone without Installing Any Software
Create an Account
Sign up for TeenSafe, use your existing email as username.
Verify the iCloud Credentials
Verify iCloud username and password of the target iPhone.
Spy on the iPhone
Access your TeenSafe dashboard and monitor the target iPhone.
View Our Pricing Here >>
Safeguard Your Loved Ones with TeenSafe
Monitor Your Kids
TeenSafe is created to help parents protect their kids. It lets you keep a tab on your children's activities without your children knowing about it. This way, you know what they do online and keep them safe from any dangers that lie on the internet.
Children are most vulnerable due to their tender age. There are threats on the internet, and there are threats in the real world as well. TeenSafe lets you protect them from every threat by keeping cyber criminals away as well as learning about the bullies.
Monitor Your Employees
Companies provide their employees with phones. However, employees use these phones for everything but company work. Install TeenSafe on your employee's phones and learn about their activities during work hours, and if they are sharing any work secrets they should not.
With TeenSafe, you can make sure that your field employees are actually on the field work and not lazing around. You can know which employees are in touch with competitors and who is bad mouthing the company behind your back.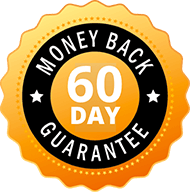 Get started now
Safeguard your loved. Monitor remotely and discreetly. 60-day money back guarantee.